Our Board of Directors
Gino Antonio
Pollen Circles, Inc. Board of Directors – President
Pollen Circles, Inc. Field Director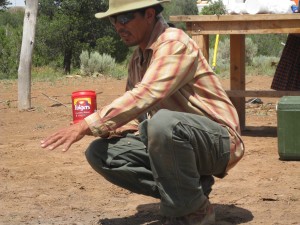 Gino is the Co-founder, President, and Field Director for Pollen Circles, Inc. and has over 20 years experience working with youth, families and the environment, primarily in and around the Navajo Nation.
Gino also utilizes culture and the natural environment to promote wellness for veterans, families, horses and
the natural world. His skills include indigenous knowledge, wilderness skills, natural horsemanship, permaculture and environmental awareness and restoration. He and Molly have  three children.
Gino holds a bachelor's degree with emphasis on the Environment/Indigenous Studies and is an alumnus of the University of Arizona and the Institute of American Indian Arts.
Molly Bigknife Antonio
Pollen Circles, Inc. Board of Directors – Secretary
Pollen Circles, Inc., Executive Director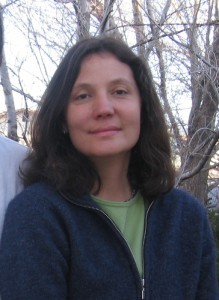 Molly is the co-founder, Secretary and Executive Director of Pollen Circles, Inc. She has over 20 years experience working with youth, families and the environment, primarily in and around the Navajo Nation. She and Gino have 3 children: two boys and one daughter.
Her background also includes museum curation, writing, editing, managing foundational grants, performance and fine arts, photography, wilderness skills, and traditional Indigenous knowledge and skills. She is a professor and holds a PhD in Sustainability Education/Indigenous Studies, and a M.A. in Adventure Education/Indigenous Studies. Molly is an alumnus of Prescott College, the University of Arizona, and the Institute of American Indian Arts.
Kendall Ramirez
Pollen Circles, Inc. Board of Directors-Treasurer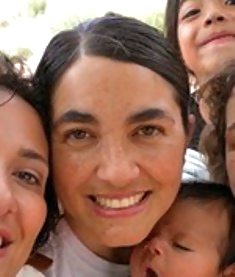 Kendall was raised in southern California and has lived on or near the Navajo Nation for over 20 years. Her sons and daughter are the joy of her life. Kendall has a B.S. in Biology from Humboldt  State University and received her teaching license in special education from Western New Mexico University-Gallup. She has over 13 years of teaching experience, from preschool through college level. Kendall enjoys working with adolescents who are experiencing emotional or behavioral disorders. Her favorite teaching subjects are literature, math, biology, and natural resources. She currently teaches at in McKinley County school district, and her past experience includes teaching youth within an inpatient adolescent treatment center that incorporates traditional and cultural healing therapies. Her other experiences include coastal resource management, US EPA Superfund, gallery/retreat/cultural education coordinator, and assisting Traditional Practitioners.
Deborah Veres
Pollen Circles, Inc. Board of Directors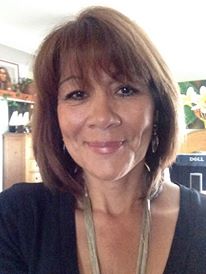 Debbie attended Northern Arizona University where she received her master's degree in Public Administration, with emphasis on Native American History and Law. Debbie is a mother of six children, two of which are adopted and is a grandmother of three children. She managed a home health business in our community which hired community members to provide home care to elders in the elder's home, rather than having to send the elder to a nursing home. Debbie is also passionate about addressing issues concerning racism, sexism, and homophobia and worked on the 1994 documentary film The Color of Fear and the 2003 documentary film Last Chance for Eden. She would like to do more with young people in addressing these damaging issues.
Vicky Metteba
Pollen Circles, Inc. Board of Directors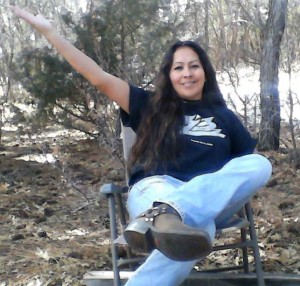 Vicky is an original resident of Deer Springs, southwest of Sawmill, AZ, where she lives with her three children: Ty and Mikki (Window Rock High School students) and Jordan (Tsehootsooi Middle School). She also has two adult daughters. Her eldest daughter is married with two children and is a horticulturalist in Canada. Her second eldest daughter lives in Seattle with her little daughter. Currently, Vicky has her 24/7 job of motherhood at home, at which she also oversees and cares for three horses and three dogs.
The subject of psychology has appealed to Vicky, especially after her children were born. She has studied the social and behavioral sciences at Diné College. All of these disciplines correlate to her persistence of teaching children and grandchildren about social issues (locally and globally). Her intention is to stimulate their humanitarian and emotional intelligence "that they constantly need to balance with the I.Q"., and hopefully they will be moved to contribute, empathetically, of themselves.
Errol Valteau
Pollen Circles, Inc. Board of Directors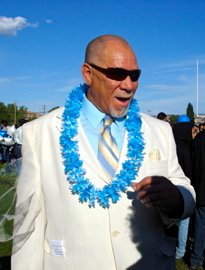 Sadly Pollen Circles lost Errol Valteau in the fall of 2016. He will be greatly missed. Mr. Valteau had been an educator in the Window Rock, AZ area for over 30 years. Originally from New Orleans, he had worked as a special education teacher in the Window Rock school district, coached football and wrestling, served on the Window Rock Unified School District School Board,  and was the lead teacher in an adolescent inpatient treatment center near Window Rock. "Valteau" was loved by his former students and was greeted by community members everywhere he went. He always had great respect for traditional elders and culture and was passionate about the well being of our youth. Rest in Peace