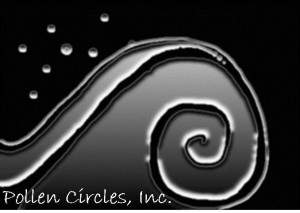 POLLEN CIRCLES, INC.
Nurturing the Spirit of our Youth
Welcome to our Website!
Pollen Circles, Inc. is a youth organization that provides culturally-based holistic wellness activities, camps and workshops in and around the Navajo Nation in northeastern Arizona.
Based in Window Rock, AZ, Pollen Circles is a Charitable and Educational organization. We are a 501 (c) 3 tax-exempt organization – donations are tax deductible!
The mission of Pollen Circles is "to promote wellness
culturally, individually, and collectively using Indigenous traditional, creative, and
environmental-based learning projects and experiences."
Activities are intended to strengthen cultural knowledge/skills locally,
inter-tribally and multi-culturally and to bring awareness and solutions to
environmental, social, and cultural issues.
Activities also encourage each individual to continually nurture one's own health, creativity and self-awareness on all levels (emotionally, mentally, physically, spiritually and socially).
Through the facilitation of wellness activities, we weave together
the Navajo (Diné) components of the holistic self – emotional being, mental
being, physical being, spiritual being and social being with "internal and external holistic wellness" as an intended outcome.
Nurturing the Spirit of our Youth
Pollen Circles IS Holistic Wellness in Motion!
(The Pollen Circles website is currently under construction. Please come back soon as more content is added weekly!)
Pollen Circles, Inc., 501 (c) 3, ID# 27-2407940
Reigstered with the State of Arizona and the Navajo Nation